Die BRAVO Hits 72!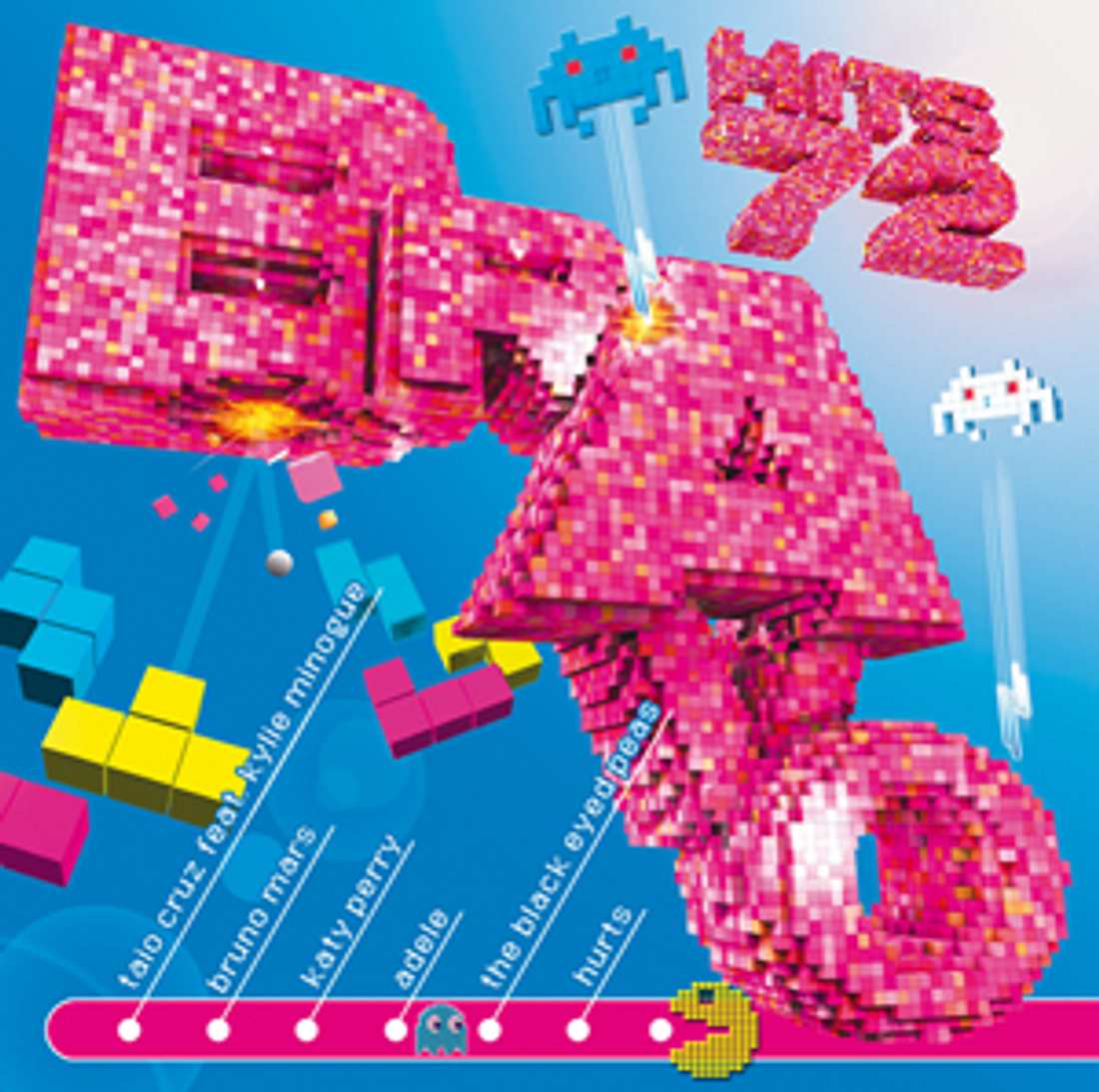 Deine Top-Hits für den kommenden Frühling - mit The Black Eyed Peas, Taio Cruz, Justin Bieber, Adele, Bruno Mars und vielen anderen!
Der Frühling kann kommen mit der neuen BRAVO Hits! Check gleich, welche coolen Tracks dabei sind!
Die BRAVO Hits 72 erscheint am 11. Februar 2011!
Auf der BRAVO Hits 72 findest du 42 Top-Hits, mit dabei sind unter anderem The Black Eyed Peas, Rihanna feat. Drake, Madcon, Jason Derülo, Ke$ha, Bruno Mars, Katy Perry und viele andere!
» Mehr Infos auf www.bravohits.de!
Alle Tracks im Überblick:
CD 1:
. Black Eyed Peas - The Time (Dirty Bit)
2. Taio Cruz feat. Kylie Minogue - Higher
3. Natalia Kills - Mirrors
4. Rihanna feat. Drake - What's My Name?
5. Madcon - Freaky Like Me
6. Far East Movement - Like A G6
7. Pitbull feat. T-Pain - Hey Baby (Drop It To The Floor)
8. Culcha Candela - Berlin City Girl
9. Martertia feat. Peter Fox - Sekundenschlaf
0. Nelly - Just a Dream
. Tinie Tempah & Kelly Rowland - Invincible
2. Justin Bieber - Pray
3. Jason Derülo - What If
4. Ben L`Oncle Soul - Soulman
5. Mike Posner - Please Don't Go
6. Ke$ha - We R Who We R
7. Shakira - Loca
8. Cee-Lo Green - F***k You
9. Duck Sauce - Anyway
20. R.I.O. - Like I Love You
21. Milk & Sugar vs. Vaya Con Dios - Hey (Nah Neh Nah)
CD 2:
. Adele - Rolling In The Deep
2. Bruno Mars - Just The Way You Are
3. Hurts - Stay
4. Katy Perry - Firework
5. P!NK - Raise Your Glass
6. Revolverheld feat. Marta Jandová - Halt dich an mir fest
7. OneRepublic - Good Life
8. Unheilig - Winter
9. 30 Seconds To Mars - Hurricane 2.0
0. Beatsteaks - Milk & Honey
. White Lies - Bigger Than Us
2. Neon Trees - Animal
3. Juli - Immer wenn es dunkel wird
4. Thomas D - Million Voices (7 Seconds)
5. Mads Langer - You´re Not Alone
6. Ich + Ich - Hilf mir
7. ZAZ - Je Veux
8. Sara Bareilles - King Of Anything
9. Duffy - Well, Well, Well
20. Roxette - She´s Got Nothing On (But The Radio)
21. Glee Cast - Don't Stop Believin'